Things have been pretty stressed lately, what with the baby being born and all. But every so often we do get a chance to be our insane selves when Paddywhack is asleep or being watched by the Nanny.

Just the other day Sam cranked up the volume to our stereo and we couldn't help ourselves.



It was time for a dance party.


Dean is, well...how can I put this delicately? He's got a severe boogy deficiency. After we all started grooving a bit we got in sync. "Do the smustle!" Sam said, and we did. Well, except Dean.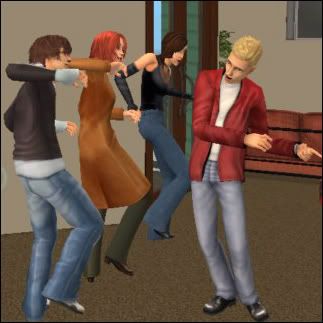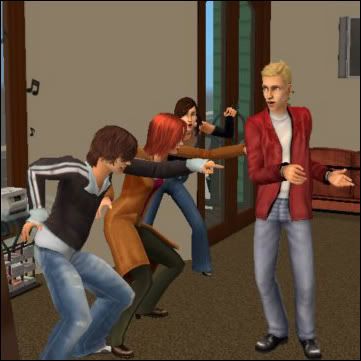 He just couldn't get it right no matter how hard he tried.




Finally, after many many attempts he started coming 'round.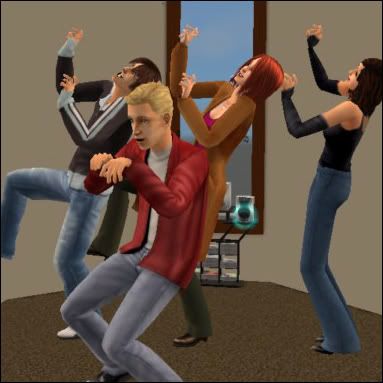 Though it at first looked like he was attempting to do an interpretive Bunny Foo Foo modern dance, he finally got into it for our Thriller impression.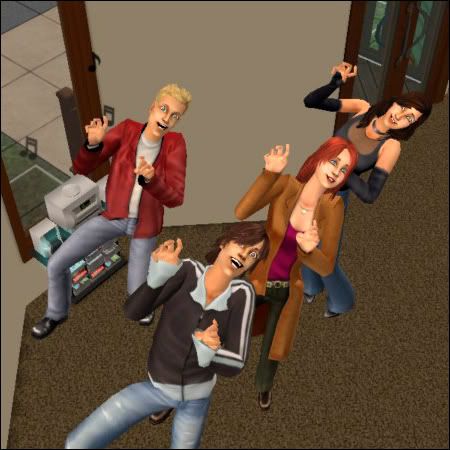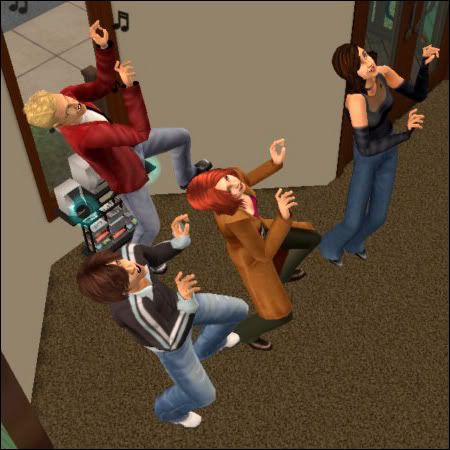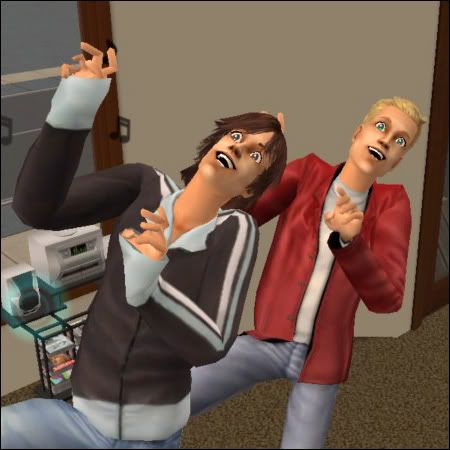 We moved the party outside for some reason, letting Andie and I start our Dancing Queen rendition


right before we all broke into our John's Charlie's Angels pose.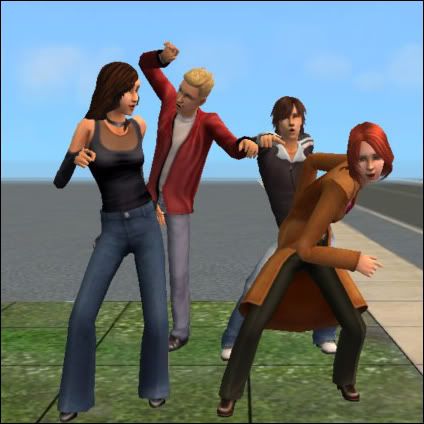 (We still have no idea what Dean was trying to do here).

While outside we discovered that the new edition of Little Green Men had been dropped off in our mailbox, and Sam grabbed it to go inside to read it.


After flipping pages frantically he came across the Pythy or Mythy section that we read for when John doesn't give us jobs to do. Apparently there's a house on the far edges of Sim Village right outside of Sim City proper that is covered in foliage and plant life.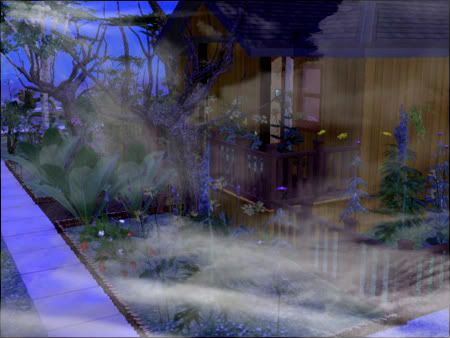 People go near it and never are seen again.

We decided to go check it out. We left Paddywhack with the nice Nanny service that we found and went to investigate.

We drove up in the dark of night and saw something very very strange.
Getting out of the car we cautiously approached what seemed to be a cow-like plant amist hundereds and hundreds of kinds of plants.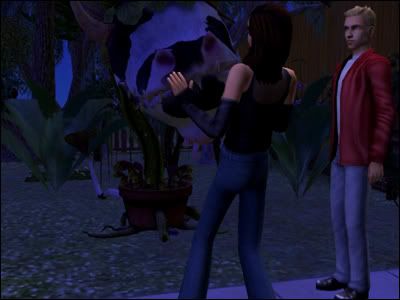 We got closer and the freaky thing started SNIFFING me.



I pushed it away, but then it did something even more bizarre.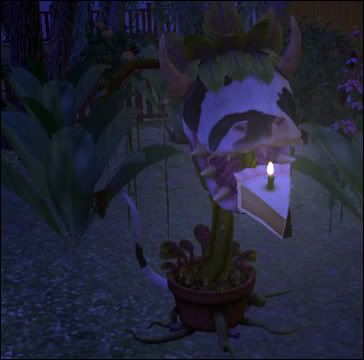 It opened its mouth and offered me a piece of birthday cake. I'm no dummy, and we all knew that it was trying to entice me to get even closer. Something was clearly rotten here, and it wasn't Sammy's cooking this time.

We hopped back in the car and decided to stake the place out to see what was going on.


And that's when we saw her. Dean immediately opened up John's journal and pointed to a page. Her name was Asphodel, and she was one of the most evil fairies ever to step foot onto the planet.


All night we watched her as she tended her garden by moonlight, just as John's journal said she would do. The only thing John didn't know was what her purpose was other than to kill people using her crazy plantlife. There wasn't really a motive, and we needed to figure it out or else we'd never understand the Supernatural world!

Morning came and we had all fallen asleep in the van. Suddenly we were awoken by yells.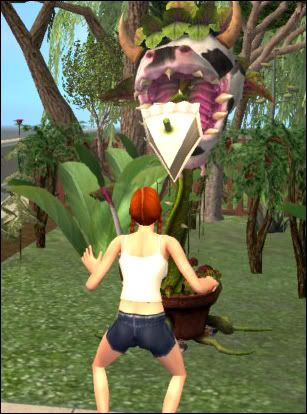 Some stupid girl, thanks to Little Green Men no doubt, had come by the house and was grabbing for the piece of cake in the cow-plant's mouth! And before we could do anything to stop her...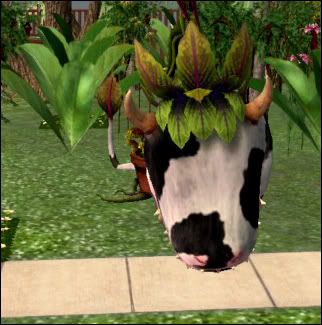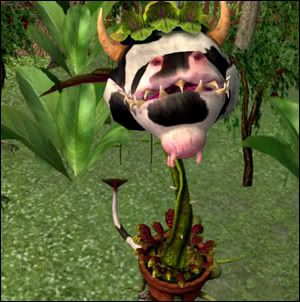 The ass-tacular plant ATE her! We were stunned, and quite frankly really grossed out.
And seconds after it happened, Asphodel came out of the house.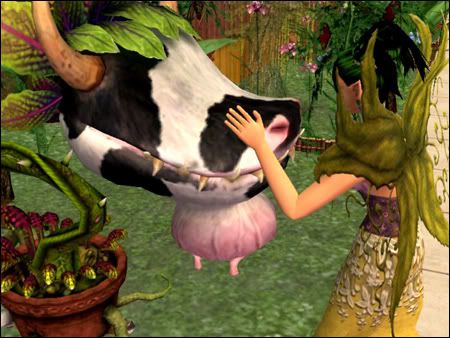 "Good Bessie" she said, over and over as she stroked the ugly thing. Then she started milking it!
Dean almost retched right in Sam's lap.



When her glass was full of demon-spawned cow-plant milk (*shudder*) she drank it...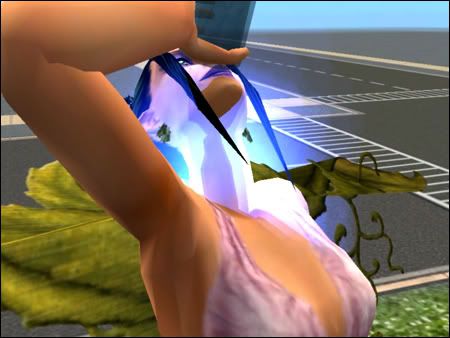 And a strange blue glow seemed to over take her whole body!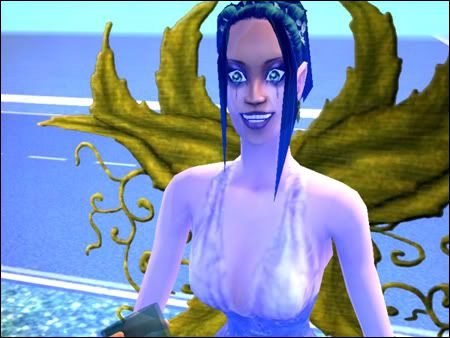 And then we realized just what the purpose of her whole diabolical scheme was!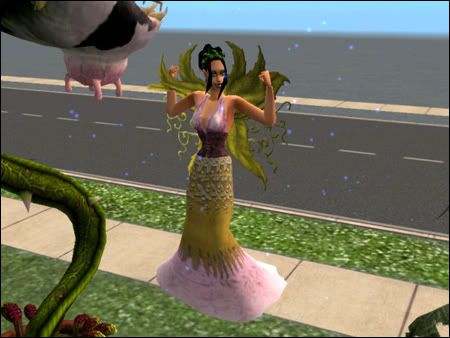 The milk that the plant produced by eating people seemed to shave YEARS off of her appearance! She looked stronger, healthier, and more beautiful. How EVIL! No wonder she'd been around for centuries.
We knew we had to stop her.

Together we all came up with a plan that was fool proof. Andie went up to distract her into buying Girl Scout cookies while Sam was her backup. Meanwhile, Dean and I would sneak off to try and find a way to dispose of the cow-plant.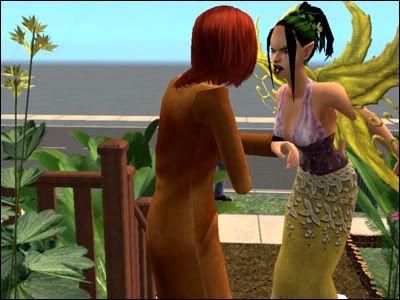 Asphodel didn't take kindly to Andie at all and started yelling at her the second she found her on the porch.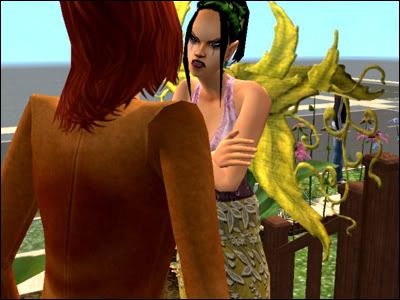 As Sam made sure Dean and I were in place, he then ran forward to get Asphodel away from Andie before anything bad happened.
Unfortunately, Asphodel knew exactly who Sam was and did something we all knew would happen eventually.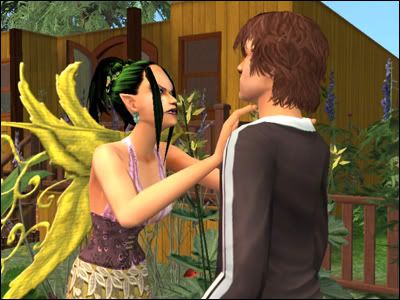 Ah. Sam choking. A Supernatural hunt is never complete without it.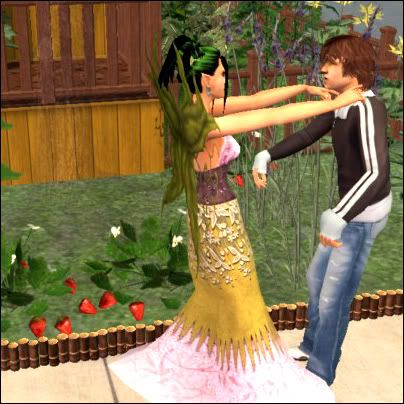 But it was at that instant that Dean and I sprang into action...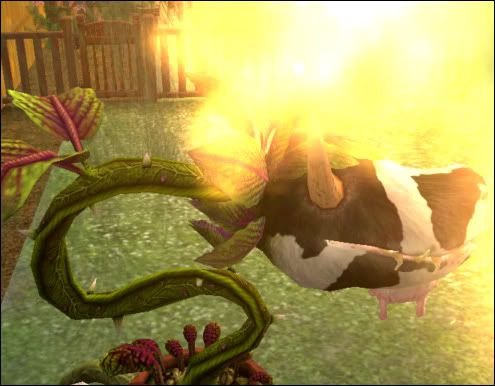 And set fire to the cow-plant.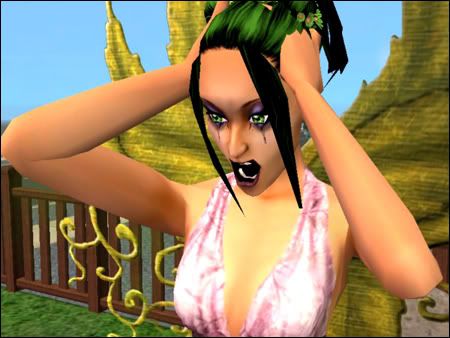 In a fit of madness Asphodel ran in to try and save her beloved plant and garden.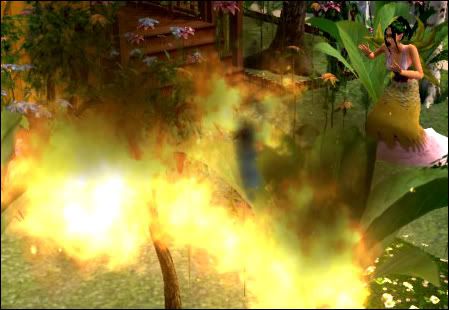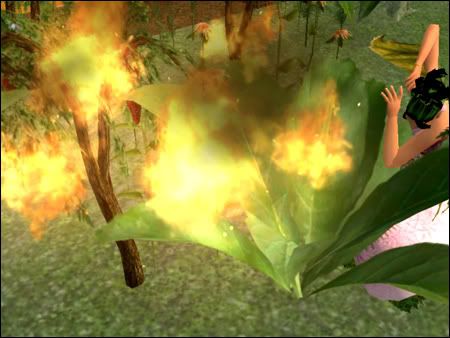 But before she knew it she was engulfed in flames!



She ran screaming into the street where Dean, Sam, Andie an I all watched on.


In her last few moments of life, however, she uttered a horrible curse!





I warn thee now as I burn and die
Thine little one's time is looming nigh
I curse thee, Winchesters, I curse low and high,
In the ground wilst he lie.



And with those last words...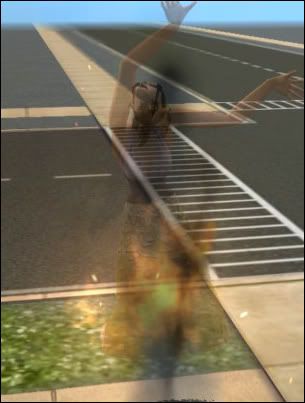 She burned into a pile of smoke ash.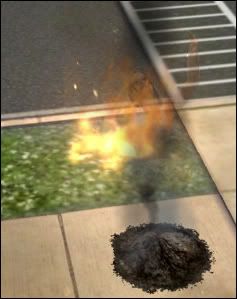 While we're all incredibly relieved that this evil foe has been defeated, there is still that forboding curse. What did it all mean? When will it take effect? Will anybody be able to help us?!

Tune in next time where we make new friends, begin to see the glimpse of what's to come perhaps... you never know!


A/N: check out our new header banner and user info :D Check back regularly as we add in more characters that will be showing up from time to time!