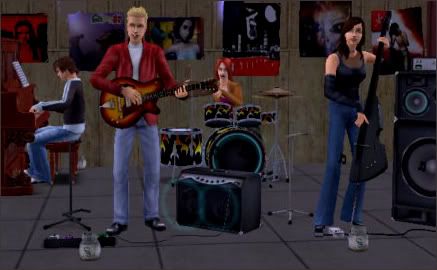 Hey there, and welcome to our second Sim!Hunter journal entry.



That picture above? Yeah. That's our band. The Demon Hunters. Original hm? Sam's on piano...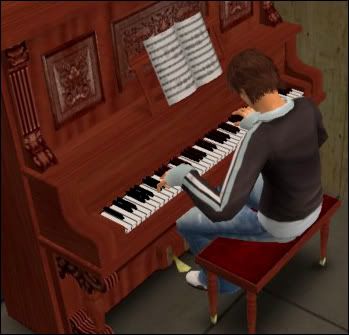 (although, really, we didn't intend to have a piano in our band but that's all Sam would play)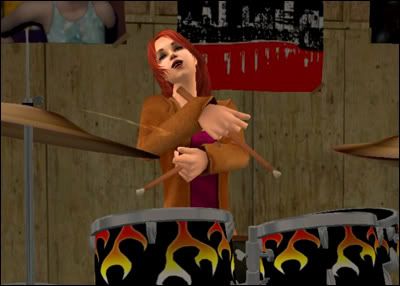 Andie on drums, she was a total natural I tell you.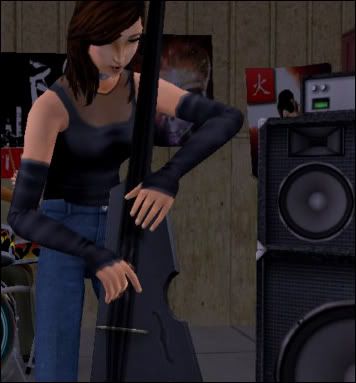 I'm on bass. Actually, I originally wanted to be lead guitar but after we all saw what Dean could do...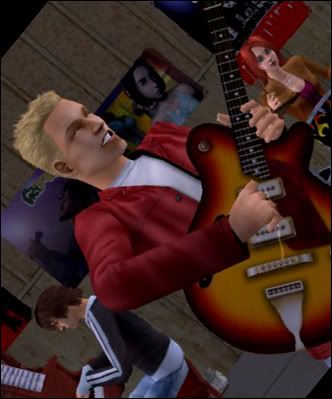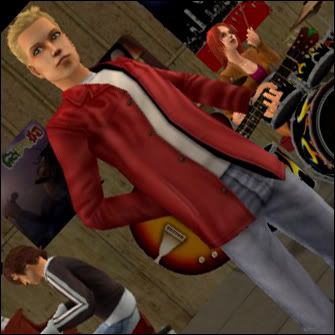 Yeah. No contest.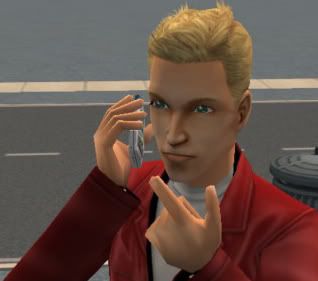 It was in the middle of one of our practice sets that Dean got a call from John who wanted us to check into something for him. See? Not everything is just fun and games, sometimes we actually have a job to do. Just don't tell John what we do on our off time, mkay?

So here was the story:

Jason and Jodie Larson were twins. But they were so much more than that. They were also the best of friends.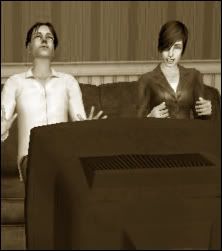 They'd watch football games together.



Cook together...



Eat (sloppily) together...

But most of all,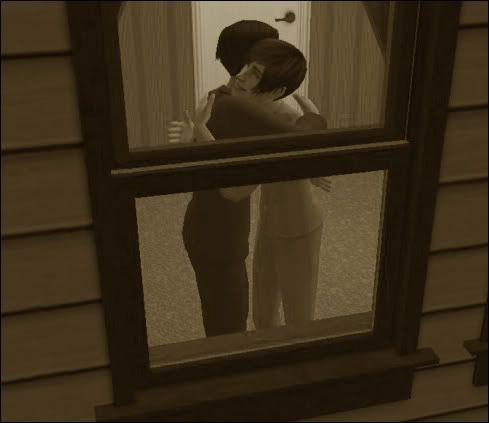 They were together. And that's all that ever mattered.

One day, Jodie got very sick.


Her hacking cough hurt her lungs something fierce, but that wasn't the only problem.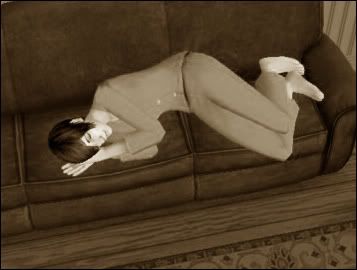 She was lethargic, dopey, and had horrible hallucinations. But Jason was sure he'd be able to find a doctor who could help his twin.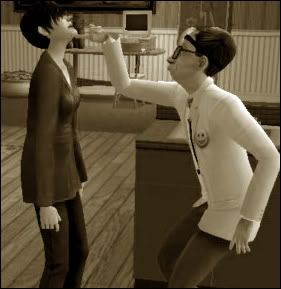 Dr. Mahogany was supposedly the best doctor in Simcity. He persecribed pills to Jodie, gave her medical treatments, and generally took the best care of her. Or so it seemed.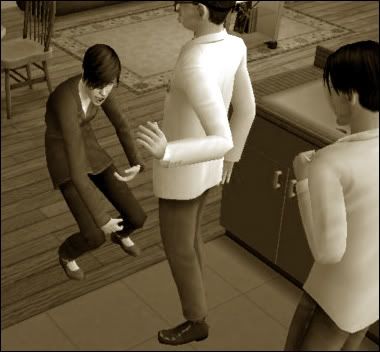 Unfortunately, though Dr. Mahogany was incredibly smart, he was also incredibly old. He didn't obtain a correct diagnosis and the pills that he gave Jodie only made her worse, and she became completely insane.




Finally, Jodie's body had had enough of the coughing, the crying, the pain, and it gave up on her.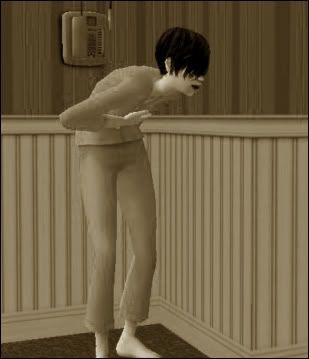 While her poor brother Jason had to watch on, helplessly. Burdened with the guilt that he never could do anything to stop the sickness inside of her.

He buried her in the backyard amidst protests from the neighbors.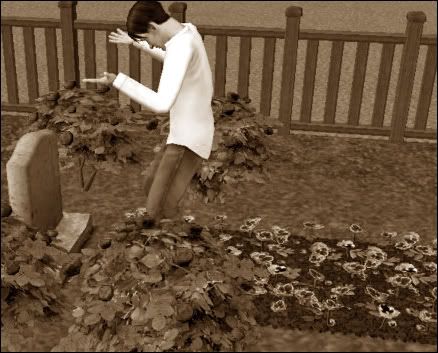 Beneath a large beautiful tree he buried her, and he erected a lovely stone statue in her honor beside her cold dead body, all the while vowing to himself, to his sister, and every Diety known to man that he'd bring her back.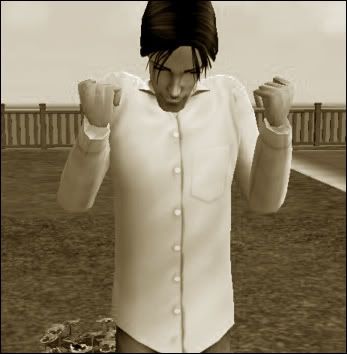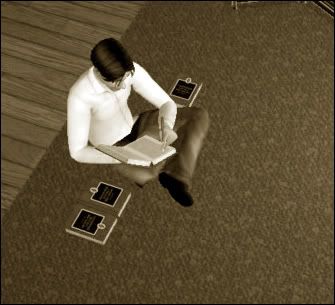 The days turned to weeks. The weeks into months, and Jason toiled. The libraries all knew him by name now, though all the clerks were a little weirded out by the material he'd bring home.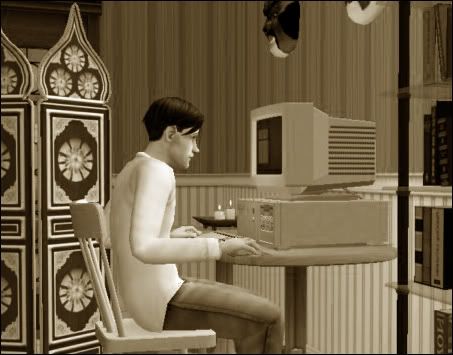 He became reclusive. Strange, and distant. The items decorating his walls all had some sort of important purpose for speaking with the dead, but it wasn't until he located an old Gypsy that he began to see a glimmer of hope.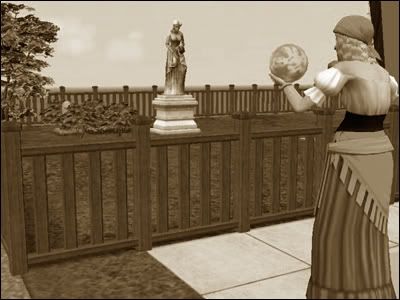 When the old Gypsy woman finally came by the house, she looked in her ball to read the fortunes of those dwelling in the house, but for once everything came up nonconclusive.



"I can help you" she said, though not without a shake of her finger. "But be warned, what you seek may seem like your heart's only desire, though afterwards you may come to regret what you have done. There is no going back."
But Jason didn't care.



"Take this elixer then" said the Gypsy, "And pour it over your twin sister's grave on the night of the full moon. Then you will see." she croaked before hobbling away, cackling as she went.



He did as she instructed, and waited. And waited. And as he waited, a strange thing began to happen.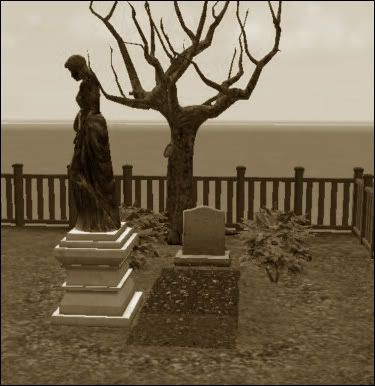 The large full and beautiful tree that was behind Jodie's gravestone suddenly died. The statue became rusted, dirty, almost unrecognizable. And the burial flowers that had originally grown on her plot whithered, and died.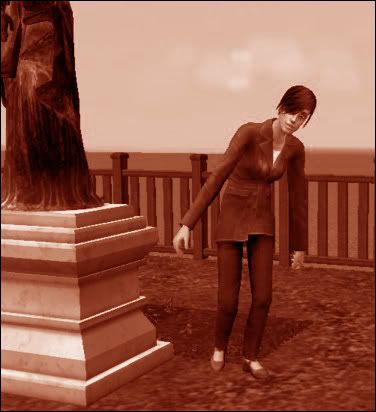 It was then that she emerged. Jodie in appearance, but was it really her? She limped now, her skin was mottled and green, and when she spoke, on her breath was the stench of death.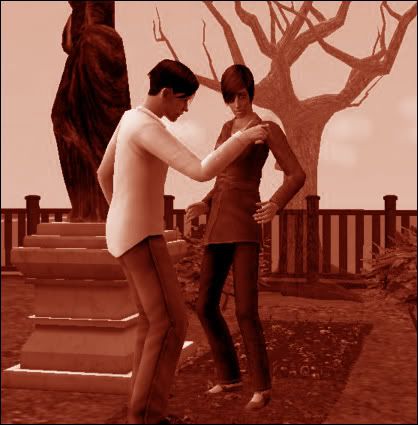 Picking off the dirt from his sister's jacket, Jason saw only the person who had died, and not the zombie she had become.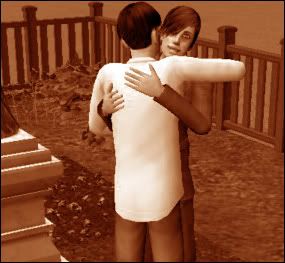 to be continued...