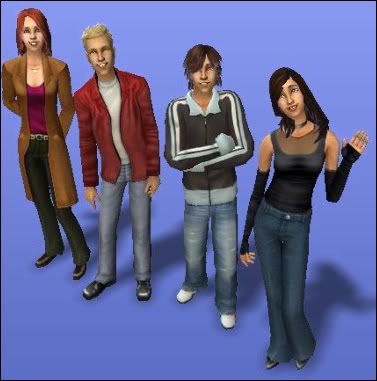 Hi! We're the...well. We're not going to give you our household name. Why? Because we're not too keen on random visitors - we tend to either burn them or chop off their heads. But I digress.
Meet Andie, Dean, Sam and me, Ashley. This is a mini look at what it's like for us, Sim!hunters this day and age.


First of all, it's always important to get good exercise.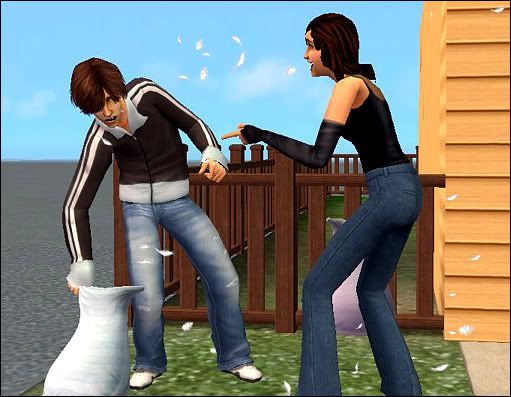 Sam and I can always be found on the side of our property whacking each other pillows. This is normal, and we advise that you do not intervene. You will be disturbing a very important ritual. Sam will throw something at you.



Good conversation skills are also of utmost importance. Here, Andie demonstrates how she and Dean explain the ins and outs of making out with ...people. Moving on.

The life of a hunter is a rigorous one. While we are not always on the move, hunting things, saving people, we are always improving ourselves to make the world a better place.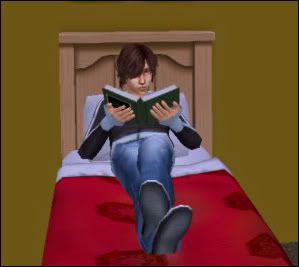 Sam is our bookworm of the house. He takes several hours out of the day just for himself to sit down with a good novel, or instructional booklet. Nobody can get him to move. Not even Dean... unless a wedgie is involved.



Dean...he likes TV. Sometimes he forgets to put clothes on to do so, but nobody seems to mind.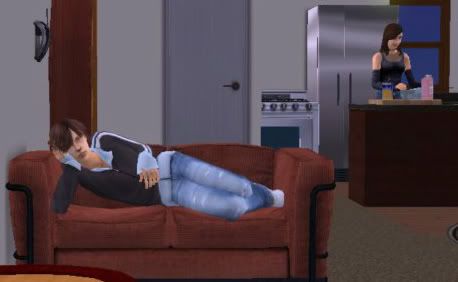 I usually do the cooking in the house. As you can see, Sam is just literally jumping out of his shoes to help me.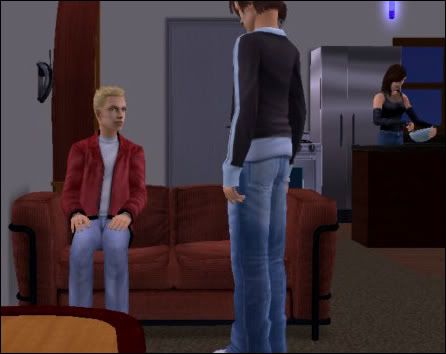 And usually he'll stay there in his position until Dean usurps him and bullies him into helping me. Although this usually doesn't make matters any better.



Sam is kind of selfish at times and will cook only for himself, leaving me to make everyboy else's dinner.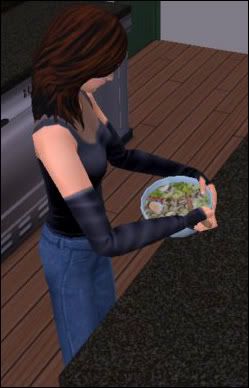 Which is just fine. Sam's cooking is a little...well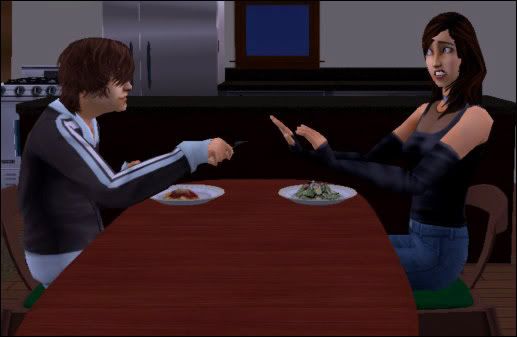 Let's just say I'm not a fan.



Dean, once again sans clothing, only eats grilled cheese sandwiches and refuses to let anybody else make them. Elitist.

The mornings usually consist of us doing out own exercising. Andie and I prefer to work on our knife throwing while Sam and Dean follow a more conventional approach.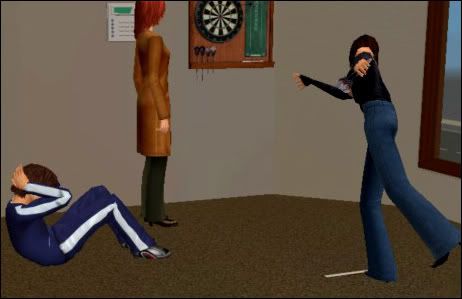 This is what we call Cocky!Winchesters.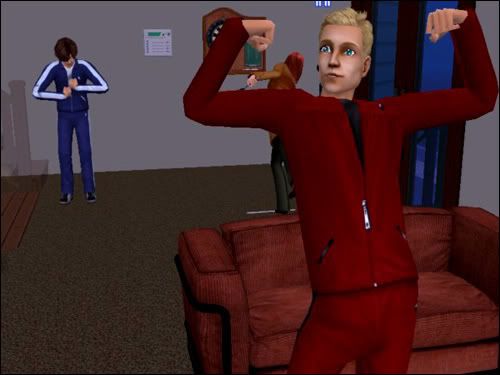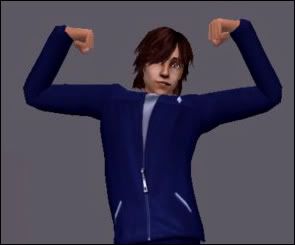 Nevertheless, we girls like to have fun while we work out, which means underwear pillow fights.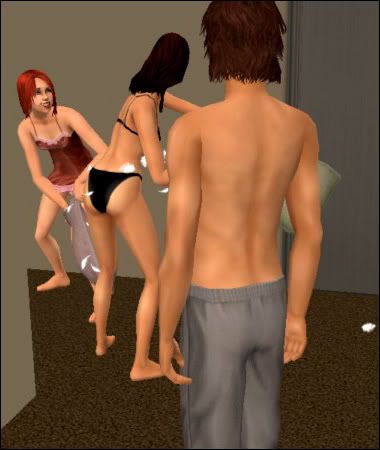 Sam and Dean both like to watch.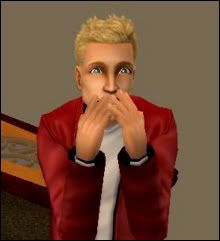 ... we love Dean.

We do like having our alone time though, Andie and I. Granted, most of the time we just gossip.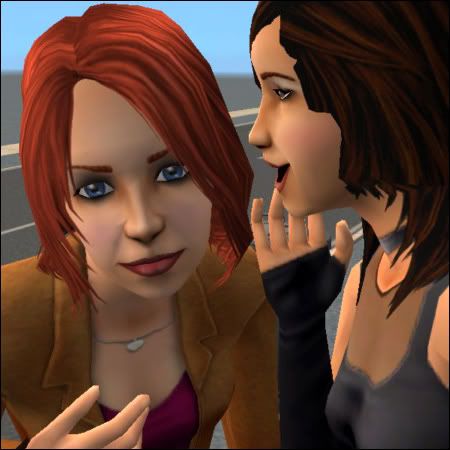 About a certain someone.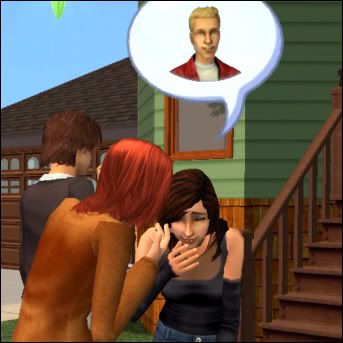 We can't forget, however, the usual antics that the boys do that keep us in stitches.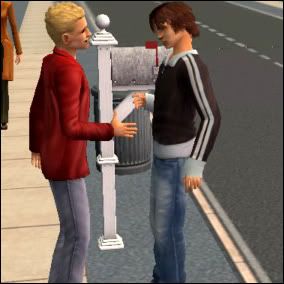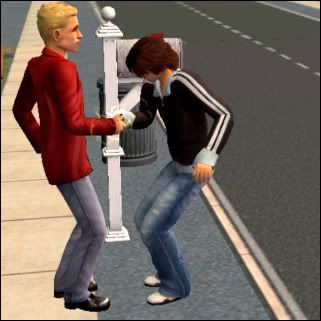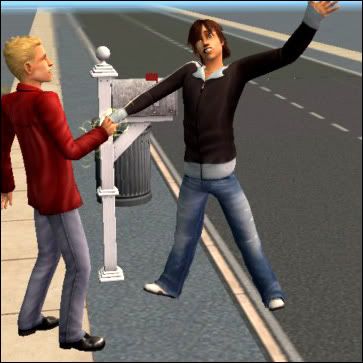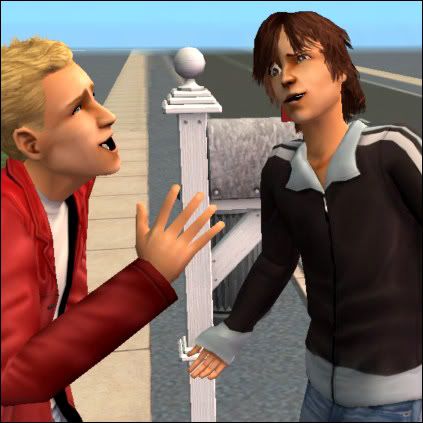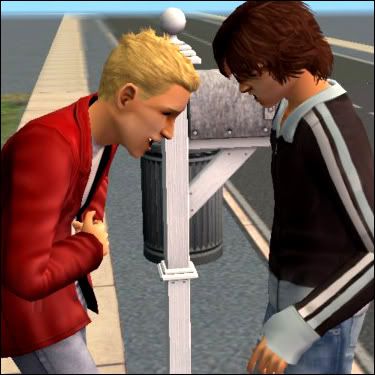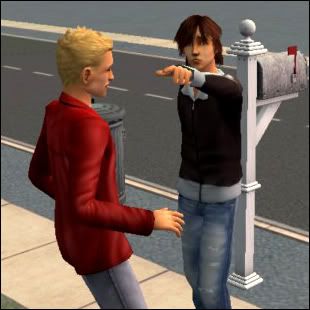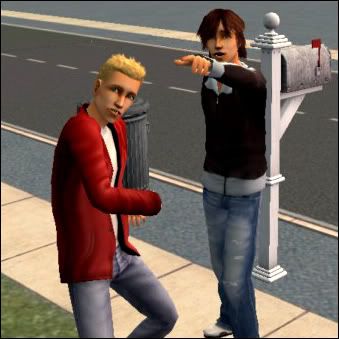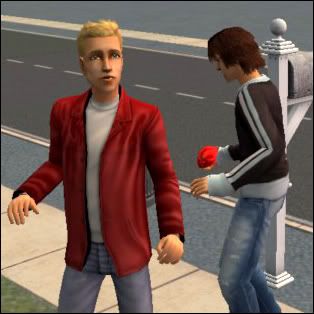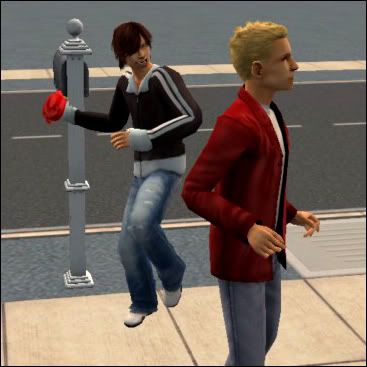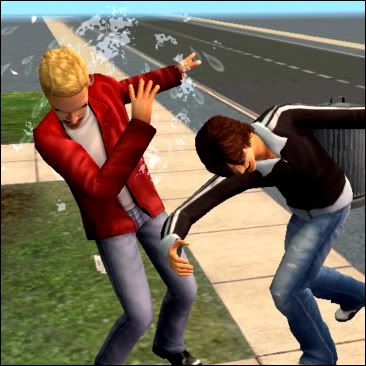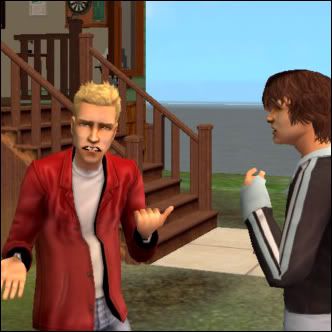 Prank-o-Rama 24 hours a day.

So that's it, we hope you liked our first installment of Sim!Hunters. Tune in next time when we introduce you to our band!